About Us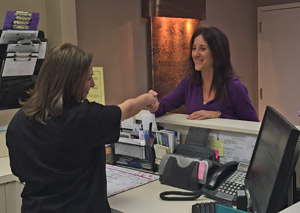 In practice for nearly three decades, Dr. James Campbell opened Campbell Chiropractic Center in 1990. He was born and raised in Middlesex County and knew he wanted to return to his home area to practice.
With a central location, we serve East Brunswick and Monroe Township, Old Bridge Township with natural health care.
Compassionate Care for All Ages
From the moment you step into Campbell Chiropractic Center, you'll know that we truly care about you, your loved ones and your well-being.
Our chiropractic assistants love what they do and strive to help you in any way possible. Dr. Campbell is a caring, experienced chiropractor who will put his many years of experience and depth of knowledge to use for you.
Witnessing Daily Success Stories
After Dr. Campbell's impactful experience with chiropractic and subsequently earning his Doctor of Chiropractic, he began to focus on family chiropractic care. People of all ages, from newborns to seniors, can experience the many benefits of chiropractic care. With a gentle touch, we remove interference that may be present in your nervous system that can hold the body back from expressing its normal, healthy state.
We are fortunate to see miracles happen every day. Newborn babies are relieved of colic; athletes avoid shoulder surgery; weekend warriors find alternatives to back surgery; and the elderly don't have to resort to more invasive forms of treatment, extending their lives naturally.
Find Out More!
Dr. Campbell is available to speak to areas groups, businesses and schools, discussing your body's incredible healing abilities and what chiropractic may offer you.
Give our East Brunswick chiropractic office a call to schedule an appointment today!